What is
Kind

Camp

?

Mission Statement: Kind Campaign & Julianne Hough's Kind Camp will bring together middle and high school girls from the greater Los Angeles area for a life changing day focused on inspiring girls to develop healthy relationships with others and with themselves so that they are able to go after their dreams and better the world with confidence and KINDness.

For years Kind Campaign and Julianne Hough have each had their own vision to host a camp for girls. By combining an outstanding team of inspirational speakers with an agenda of fun-filled and interactive activities, we are sure Kind Camp will be a place that will cultivate deep and important conversation as well as foster fun and creative experiences! Kind Camp will take each camper on a journey through topics that are crucial during female adolescence. Through various breakout sessions (one led by Julianne Hough herself!), bonding exercises and the night's grand finale with Lauren and Molly from Kind Campaign, we are sure that Kind Camp will create a life-changing experience for every girl present!

Sponsored by Proactiv+, Kind Camp will take place on February 22nd in Los Angeles. Kind Camp will divide all 160 campers into 16 KIND CREWS of 10 girls. Each Kind Crew will be lead by a Kind Crew Mentor who will be with her 10 campers throughout the whole day to guide them through each breakout session and answer any questions they may have. The Kind Crew Mentor will be leading the girls through the following breakout topics:
Bullying
Media & Self Esteem
Healthy Self Care
Relationships
Be The Change
To round up our Kind Campers, ten chosen schools from the greater Los Angeles area will nominate sixteen girls from their school to attend the camp. Our goal is for these sixteen special girls to walk away equipped and inspired to bring what they learned at Kind Camp back into their school hallways to create a KINDer environment and a more confident female student body.
Meet Our
Kind

Camp

Speakers!

We are thrilled to have such a dynamic team of inspirational female speakers at Kind Camp! Please read ahead to find out more about the professionals that will be leading our breakout sessions!
Bullying
Lauren Paul & Molly Thompson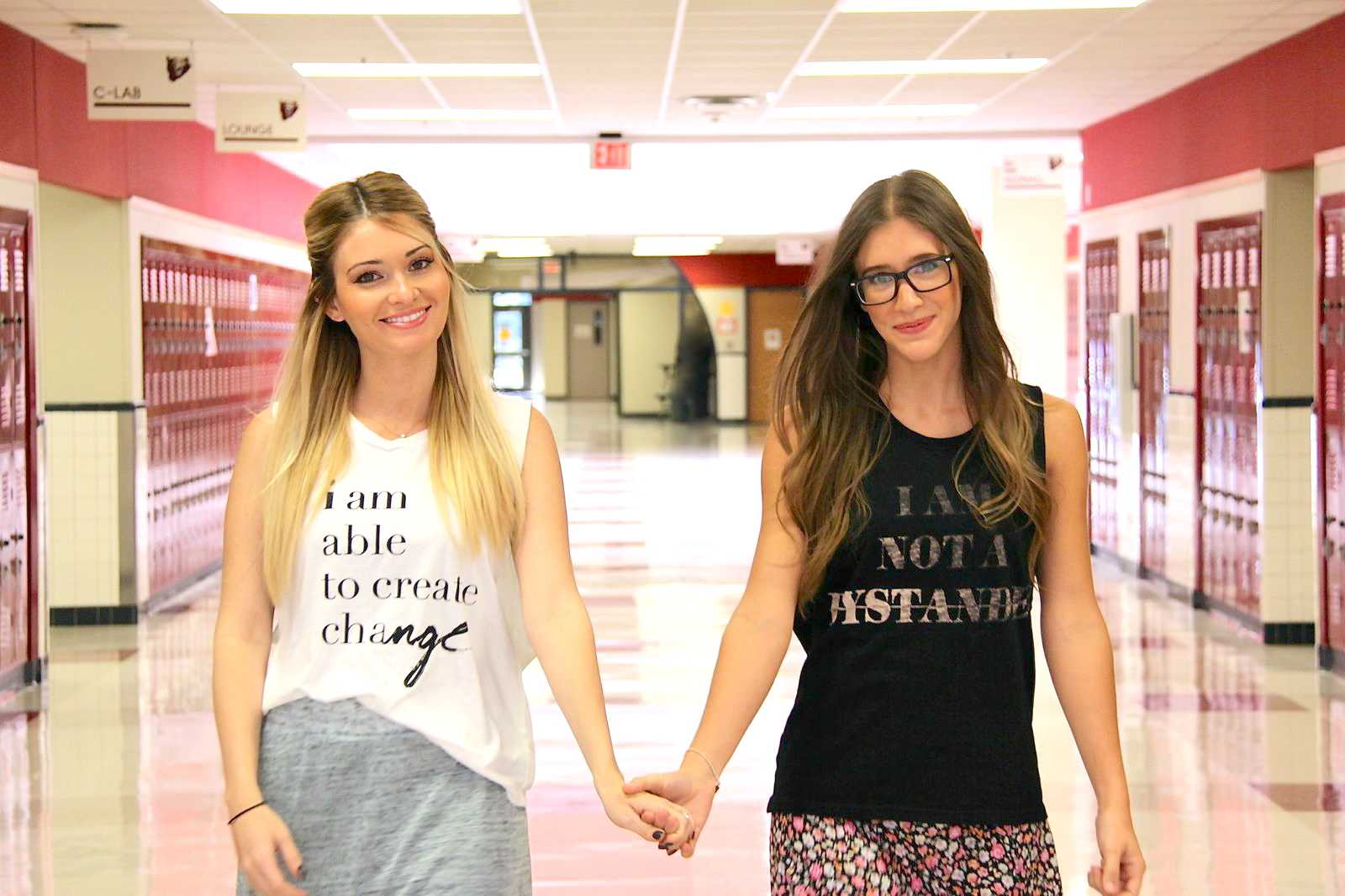 In February 2009, while attending Pepperdine University, Lauren Paul & Molly Thompson joined forces. What began as an idea for a documentary about girl-against-girl bullying, ultimately became Kind Campaign, an internationally recognized movement, documentary, and school assembly program based on the powerful belief in KINDness that brings awareness and healing to the negative and lasting effects of girl-against-girl "crime." Having both been affected by female bullying throughout their youth, the young women decided to create change by giving females a platform to speak out about this universal experience.
Immediately upon graduating with degrees in Film and Television Production, Lauren & Molly drove across the country for two months to shoot their documentary and began to implement their school program into schools across the nation. Their documentary, Finding Kind, now screens in schools and communities every day of the school year and serves as a life-changing education tool for thousands of schools and communities across America and Canada.
Lauren & Molly have personally spoken with their assembly program in over 450 schools across North America and have completed five international anti-bullying school tours, reaching hundreds of thousands of students with their message. With their film, assembly program, school tours, Kind Club curriculum and their strong online community, Kind Campaign serves as the premier anti-bullying movement for girls and has impacted millions of individuals across the globe.
Media and Self Esteem
Julianne Hough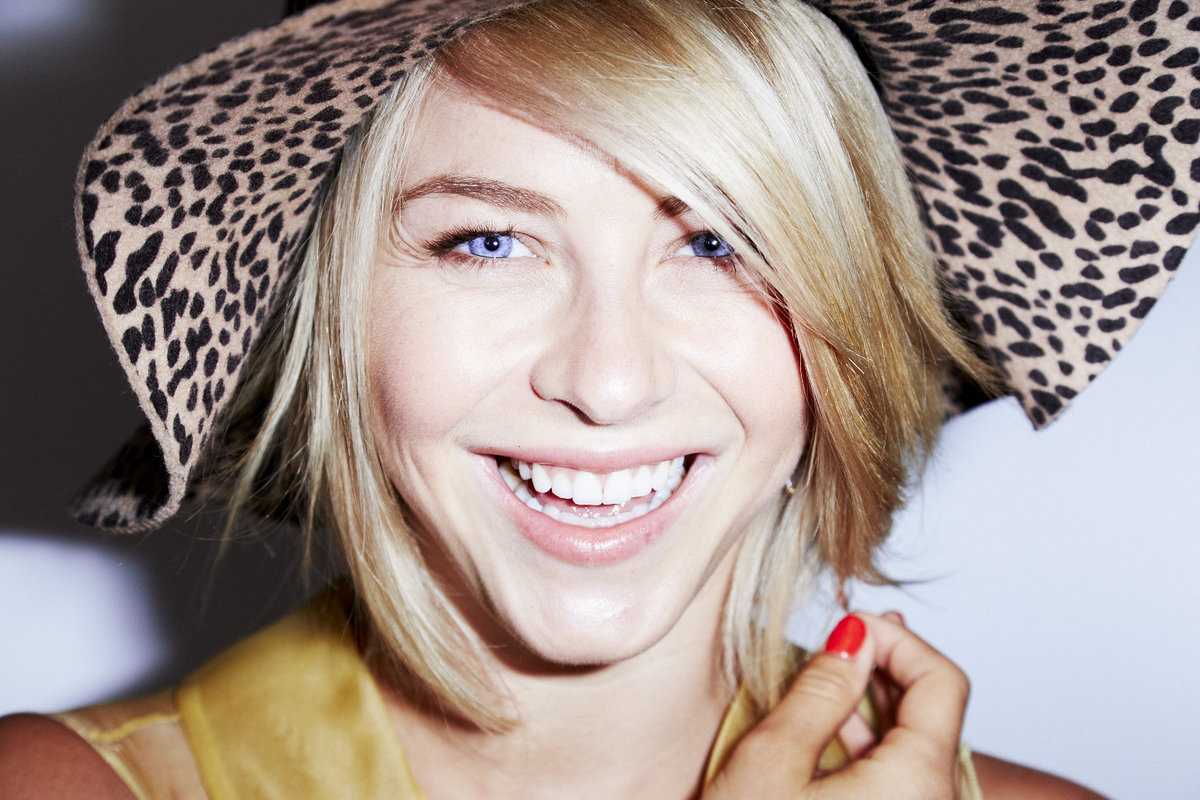 Julianne Hough is known to audiences around the world for her success in film, television and music. She was a two-time professional champion on ABC's top-rated "Dancing with the Stars," before making a seamless transition to award-winning recording artist and her feature film debut in "Burlesque." She starred in the recent update of "Footloose" and the all-star film adaptation of the musical, "Rock of Ages" and recently starred opposite Josh Duhamel in Nicholas Sparks' "Safe Haven,"directed by Lasse Hallstrom. She will be seen next in Diablo Cody's directorial debut, "Paradise,"opposite Russell Brand and Octavia Spencer and recently launched her first shoe line, Julianne Hough for Sole Society.
Julianne is active with a number of philanthropies and is excited to be working with Kind Campaign to launch their first Kind Camp! Julianne will co-lead the breakout session on Media & Self Esteem, using her platform to open discussion about the negative effect tabloids and gossip can have on body image and confidence.
Jessica Weiner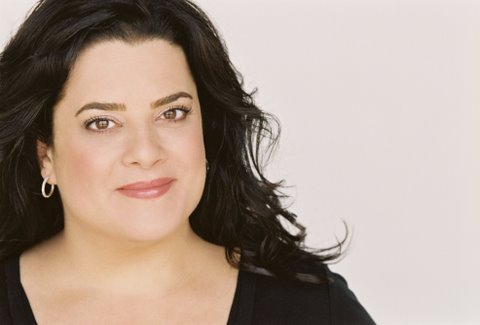 Jess Weiner is a Social Messaging Strategist and CEO of Talk to Jess, a creative development and consulting firm that works to influence the messages sent to women and girls through creating impactful media and marketing campaigns
Considered this generation's "Go to Authority" on women, girls, and confidence, Jess utilizes her almost 20 years of experience in the field to work with brands like Disney, Jostens, Mattel and Dove, where she currently serves as the Global Ambassador for Self-Esteem.
She's an adjunct professor at USC's Annenberg School of Journalism and was recently named by Forbes as one of the "14 Power Women to Follow" on Twitter.
Healthy Self Care
Cara Natterson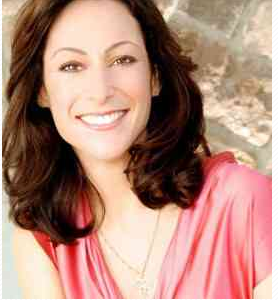 CARA NATTERSON, MD is a New York Times​bestselling author. She has written several books on parenting and child health, including The Care and Keeping of You 1: The Body Book for Younger Girls and The Care and Keeping of You 2: The Body Book for Older Girls. Cara has traveled the country, speaking to kids and their parents about how to take ownership of their health and wellness. She has a unique ability to translate cutting edge research into understandable terms for people of all ages.
As a pediatrician, Cara has treated thousands of families. She was a partner at Tenth Street Pediatrics in Santa Monica, California, a large group practice serving infants, children and teenagers. She now runs Worry Proof Consulting, the first of its kind pediatric practice that offers parents open-ended time to review everything from medical questions and biology basics to child development and parenting issues.
She is a graduate of Harvard College and Johns Hopkins School of Medicine, and she trained in pediatrics at the University of California at San Francisco. Cara is a Board certified pediatrician and a Fellow of the American Academy of Pediatrics. Cara lives in California with her husband and two children.
Molly Stern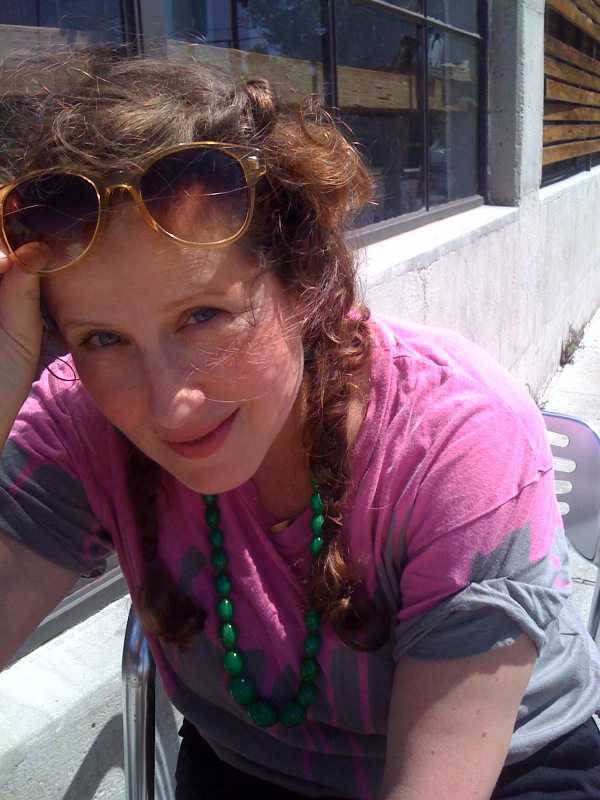 Molly R. Stern is a Los Angeles born artist, ​known for focusing on the positive and bringing out the best in each of the women she touches. Having worked in the fashion, film and beauty industry for over 25 years Molly understands women and has a natural talent to inspire them to feel their most beautiful, putting the emphasis on individuality. Whether applying makeup, designing clothing, or public speaking Molly encourages women to focus on what they like about themselves. Teaching women how to enhance those qualities has always been Molly's singular goal. Molly lives in Los Angeles with her husband and three children.
Kim Pollock, Proactiv + Spokesperson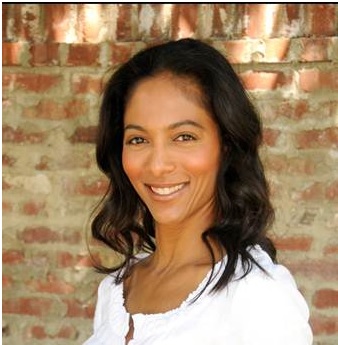 With a passion for beauty and skincare, Kim joined Guthy|Renker and Proactiv in 2008. Having struggled with acne as an adult, she never imagined that her acne would be a blessing. "Because I am a Proactiv user, I knew who Guthy|Renker was when I applied for the job. What a treat to work for the company that has kept my acne under control!" Throughout her time in the talent department, Kim interviewed many celebrity dermatologists and skin care specialists. It was during this time that she obtained a deeper understanding about skin and how to care for it. Kim's mission to help others who struggle with acne has led her to become a spokesperson for the Proactiv+ brand.
Kim earned her bachelor's degree in Accounting from the University of Michigan-Dearborn.
Relationships
Chelsea Harris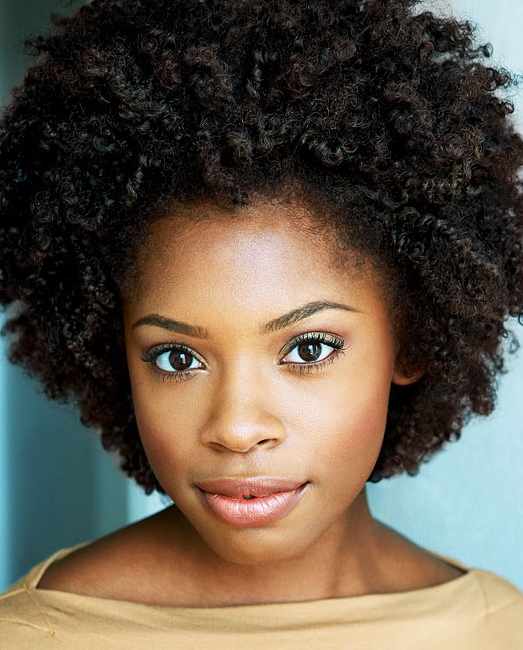 Chelsea Harris is a 23 year old actress, model and speaker, whom you may have seen on Grey's Anatomy, NCIS, Pretty Little Liars, Necessary Roughness and Nickelodeon's Just Jordan. Her own self esteem journey began in 2008 as a teen participant in the Dove Reality Diaries, under the guidance of Jessica Weiner. "DRD" and Jess helped Chelsea navigate her own teen relationships woes, and cultivated her passion for supporting others in creating fulfilling romantic relationships. In 2009 she became a volunteer counselor at the Los Angeles Dream center, teaching self esteem workshops to at risk youth. She is currently a spokesperson for the Midnight Mission in Los Angeles and continues to be an avid volunteer. Simply put – she's a real girl who encourages people to find real love, starting with themselves.
Be the Change
LuLu Cerone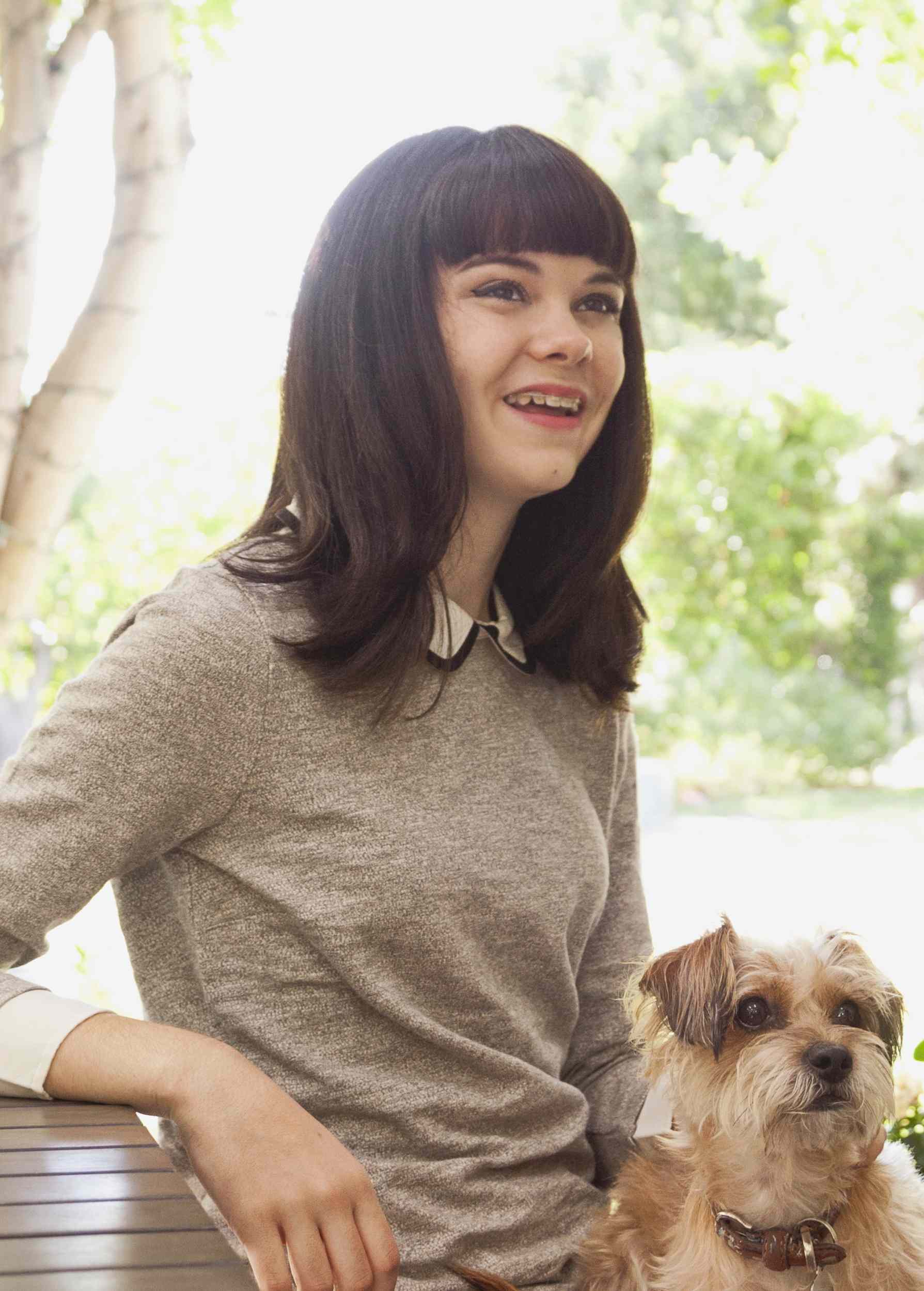 Fourteen year old Lulu Cerone founded LemonAID Warriors four years ago to make social activism a part of her generation's social life. Turning compassion into action is ridiculously fun and easy with her PhilanthroParty Action plans that turn any social gathering into a party with a purpose. Lulu and her warriors raised over $60,000.00 for global and local causes. Lulu's personal passion project has created sustainable clean water solutions and sanitation education to 4000 people in Africa. But Lulu is most proud of the Warriors who tell her that working together and being compassionate toward those in need has made them kinder and more compassionate toward friends and family in their daily life.
Lulu shares her activism action plans with schools and consults with major corporations to create pro-social content to engage young people. She creates platforms for young activist's work through her youtube channel and a live radio show she co-hosted and co-produced.
Lulu is a 9th grade student at The Archer School for Girls and a drummer in a punk rock band.
Talitha Baker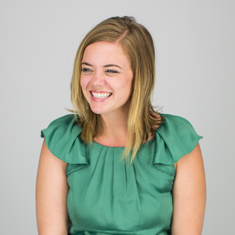 Talitha Baker, 28, holds a Master's in Business Administration from Cal State San Marcos. She currently works as the Director of Events at The Giving Keys, a LA-based jewelry company that employs people who are transitioning out of homelessness. Prior to her work with The Giving Keys, Talitha worked for six years at Invisible Children. She contributed to the viral success Kony 2012 and regularly empowered teens to create concrete solutions to human rights injustices in Central Africa. Talitha loves yoga and buffalo wings. She is well aware that buffalo wings counteract the benefits of yoga.
Meet
Kind

Camp

's On Site Counselor!
Carrie Hastings, Psy.D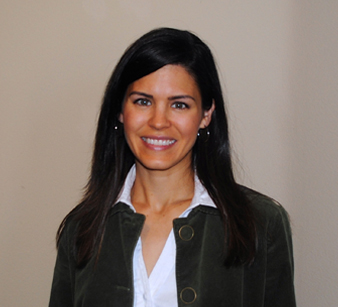 Carrie Hastings, Psy.D is a graduate of the University of Notre Dame, where she was a hurdler on the track team. She obtained her master's and doctoral degrees in clinical psychology at Pepperdine University, where she has worked as part of the adjunct faculty and as a therapist in the student counseling center. She presents nationally on the topic of bullying, and specializes in psychological testing and sports psychology. Dr. Hastings provides clinics for coaches and parents as part of Notre Dame's Play Like a Champion Today program, a national outreach initiative promoting the moral atmosphere of sports. She conducts research for the organization and is currently developing resources for athletes with exceptionalities (e.g., ADHD, autism).